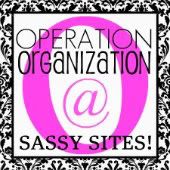 Our set up for laundry is a little strange...you actually have to go though our laundry room to get to our bathroom on the main floor. (Not my favorite part of our house) Ryan and I have been brain storming for awhile on how to make this room look more attractive. We were going to put cabinets, but when we went shopping for them, I was in shock! No way was I going to spend over $200 dollars for cabinets I didn't even like that much. So it has looked that way for over 3 years now, until last week when the DIY in me took over and I explained my idea to Ryan.
No sooner did I explain then we were off to Menards to get the trim pieces. (We already had the MDF board for the shelves, Ryan just had to cut it)
I got the iron L brackets from Hobby Lobby 50% off, thank you very much! They were $4 each!!!
After some white trim paint we already had, here is the finished product. I would say much more attractive then the before:)